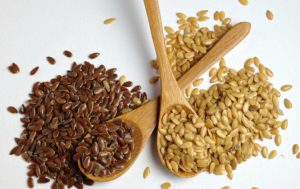 We know that pumpkin seeds are a very nutritious and healthy product. The caloric content of one hundred grammes of seeds is 556 kcal, their energy value is as follows: proteins – 24.5 grams, fats – 45.8 grams, carbohydrates – 4.7 grams. This knowledge gives us an opportunity to look at this food product differently. Nowadays, pumpkin seeds are increasingly used to prepare various dishes: from sauces, to sweets, and also in pure form: raw or toasted.
The most common in cooking are precisely roasted seeds, since after frying they acquire a unique taste and aroma. In addition, in Central European countries, very often pumpkin oil is used, adding it to various salads, soups and other dishes. It is worth noting that pumpkin oil significantly benefits in its usefulness and safety in comparison with butter, as it can be eaten without fear even to the elderly.
The seeds themselves are used in cooking, for example, porridge. Depending on the tastes of a person, you can add both raw and fried seeds. They are also often added to various salads, stews, guacamole sauces and pesto, and all sorts of pastries. Of the fried seeds and honey, cook extraordinarily useful sweetness – granola, vitamin bars, in which you can also add many different components for different tastes.
In the winter-spring period, when the body feels a sharp shortage of vitamins and minerals, adding a small amount of seeds to any ready-made dish will favorably affect the state of immunity, which will make it possible to feel good and lead an active lifestyle.
The simplest and at the same time having a refined taste is a sauce based on ground pumpkin seeds with the addition of garlic, minced greens, dressed with olive oil and lemon juice. To taste, add salt and pepper. After that, you can add ready-made sauce to dishes from fish, vegetables, pasta.
The opportunity to buy seeds from pumpkins is available at
http://migatrade.com , where you will be helped to complete the purchase. They make export of pumpkin seeds to any country, they can also buy pumpkin seeds in bulk. Eat healthy foods and stay healthy!